In it's 11th year, the African Diaspora Awards recognizes leaders in afro-innovation and celebrates the power of the diaspora movement.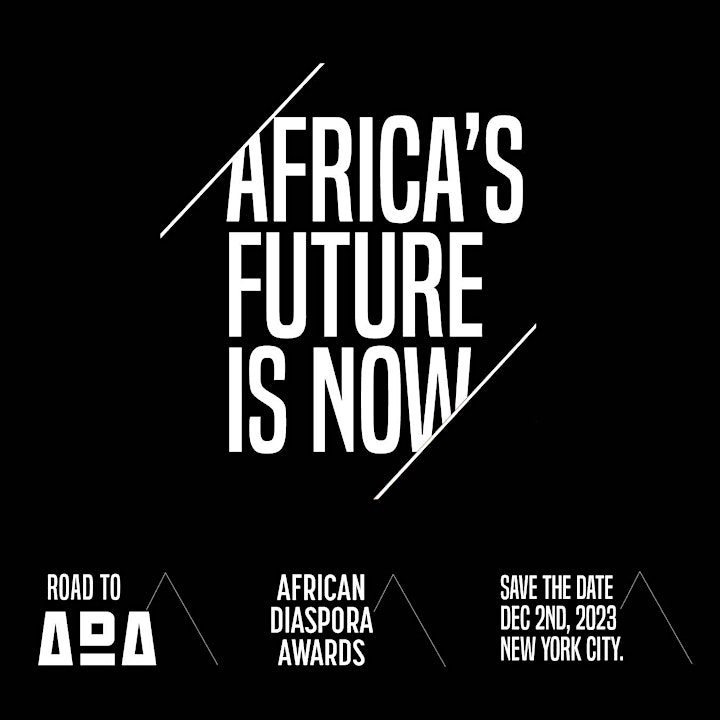 Join us for the 2023 African Diaspora Awards on Saturday, December 2, 2023 at 55 East 59th Street, New York, NY 10022. This exciting event celebrates the remarkable achievements and contributions of individuals from the African diaspora. Get ready to be inspired by the incredible stories of success, resilience, and cultural impact. From influential artists to groundbreaking entrepreneurs, this event brings together a diverse community of trailblazers.
Immerse yourself in a vibrant atmosphere filled with music, art, and captivating performances that showcase the rich diversity of African cultures. Connect with like-minded individuals who share a passion for celebrating African excellence. Whether you are an aspiring entrepreneur, a creative artist, or simply someone who appreciates the power of unity and representation, the 2023 African Diaspora Awards is an event you don't want to miss.
Mark your calendars and be prepared to experience an unforgettable evening that honors the achievements of the African diaspora. We look forward to welcoming you to this inspiring celebration of culture, talent, and community.