Whether you're flying solo or growing your startup, there's a community of changemakers eager to connect and support you along your journey. Join us at these events — many virtual so you can attend from anywhere in the world — and start engaging with our global impact + innovation ecosystem!
IMPACT HUB NETWORK EVENTS

Author in Residence: The Unsold Mindset: Redefining What it Means to Sell
February 21 @ 14:00

-

15:00

CST
Get an inside look into what makes the best sellers so successful with Colin Coggins and Garrett Brown.
When people hear the word "sales" they usually think of an overly confident, articulate extrovert (at best), or a pushy, know-it-all huckster (at worst). There's a disconnect between who we think good salespeople are and who they actually are.
In The Unsold Mindset: Redefining What it Means to Sell, USC Marshall School of Business adjunct professors of entrepreneurship, entrepreneurs, and authors Colin Coggins and Garrett Brown sought out some of the most successful people from all walks of life with the hope of understanding why they are so extraordinary.
They found that as different as all these incredible people were, they all had an eerily similar approach to selling. Join us for a stimulating conversation to learn more about what this approach looks like and how you can transform your sales strategy to achieve success.
OUR SPECIAL GUESTS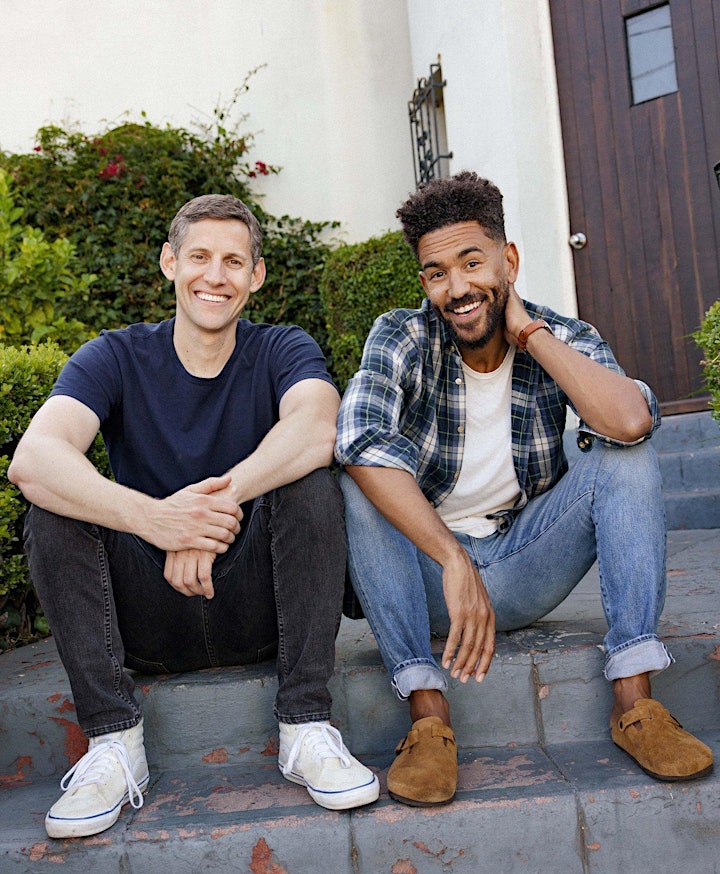 Colin Coggins and Garrett Brown
Authors, 'The Unsold Mindset: Redefining What It Means To Sell'
Colin Coggins and his business/teaching/writing partner, Garrett Brown, are authors, speakers, and professors known for their entertaining and unexpected approach to selling that blurs the line between sales and life. They teach the popular class they created, Sales Mindset for Entrepreneurs, at the University of Southern California's Marshall School of Business. As sought-after speakers, they bring their antithetical, mindset-first approach to audiences around the world. They are also co-founders of
Agency18, a firm that helps mission-driven companies adopt the Unsold Mindset. Additionally, they are working with Creative Artists Agency on media projects in the television and podcast formats.
Colin has deep experience as a sales leader and theorist, known for his unique and proven approach to scaling revenue generation by cultivating sales IQ across entire organizations, not just within sales units. He has held senior leadership roles at several emerging technology companies, including Bitium, Mobile Roadie, and most recently as the Chief Commercial Officer at Fabric. Colin was the SVP of sales at Bitium, where he and Garrett met for the first time. They worked together until Bitium was acquired by Google and haven't stopped working together since. After the Google acquisition, Colin continued to serve as an executive sales leader, while also taking on a sales advisor and entrepreneur-in-residence role at Techstars. Colin remains an investor, advisor, and an executive commercial leader, in addition to the work he does with Garrett. He resides in Los Angeles, California with his family.
Garrett began his career as a corporate lawyer representing entrepreneurs and startup founders. Inspired by his clients, he decided to leave the world of law and enter the exciting world of the tech startups. His first role was as a salesperson for online gaming platform Fastpoint Games, where he eventually climbed the ranks to run all sales and business development efforts until the company was acquired.
Garrett later helped launch enterprise software startup Bitium as the company's chief revenue officer, building and overseeing all revenue functions. After Colin joined the company, the two worked side-by- side until Bitium was acquired by Google. Garrett joined Google in a revenue management role, learning countless lessons about the inner workings of one of the most recognizable companies on the planet.
Today, in addition to the work he does with Colin, Garrett is an active investor and startup advisor. He lives in Huntington Beach, California with his wife and two boys.

The Nasdaq Entrepreneurial Center is a 501c(3) public charity whose mission it is to make entrepreneurship accessible to all. We deliver world-class resources and mentoring to enable every entrepreneur across the globe to realize their maximum potential. Please join us and make your gift to ensure these transformative programs may continue to reach the underserved.
All Nasdaq Entrepreneurial Center programs and services are extended to the public on a nondiscriminatory basis. Reasonable accommodations for persons with disabilities will be made if requested at least 48 hours in advance of this event; please send an email to [email protected] with the subject header ACCOMMODATION REQUEST. For assistance with registration or other technical difficulties, please contact [email protected]