Whether you're flying solo or growing your startup, there's a community of changemakers eager to connect and support you along your journey. Join us at these events — many virtual so you can attend from anywhere in the world — and start engaging with our global impact + innovation ecosystem!
IMPACT HUB NETWORK EVENTS
Author In Residence: When Women Lead with Julia Boorstin
October 26 @ 11:00

-

12:00

CDT
Please join us for this enlightening fireside chat with Julia Boorstin, Author of 'When Women Lead'.
Julia Boorstin was thirteen when her mother told her that, by the time she grew up, women could be just as powerful as men, "captains of industry, running the biggest companies." Unfortunately, when it comes to gender equity, conditions have not changed as much as her mother had hoped. But now, women leaders all over the world are succeeding, not in spite of but, because of their unique strengths and personality traits. They're defying the odds–what can we learn from them?
In WHEN WOMEN LEAD: What They Achieve, Why They Succeed, and How We Can Learn from Them (Avid Reader Press/Simon & Schuster, October 11, 2022) Julia Boorstin, TV reporter and creator of CNBC's Disruptor 50 franchise, shares her groundbreaking and deeply reported narrative work incorporating the stories of hundreds of female executives. It reveals the counterintuitive, against-all-odds approaches of women running the world's most innovative (and successful) companies—and what we can learn from them.
Boorstin argues that gender equity shouldn't be a pipe dream. Yes, women face massive social and institutional headwinds, and struggle with double standards and what psychologists call "pattern matching." Yet those who thrive, Boorstin found, share commonalities that made them uniquely equipped to lead, grow businesses, and navigate crises:
Leading with Empathy: Toyin Ajayi, CEO of City Block Health, was driven by empathy as a young resident to figure out a better solution to not just give patients a band-aid, but to create a comprehensive solution to make people healthier, more socially secure, and prevent frequent trips to the E.R.
Embracing Change: Jennifer Hyman, CEO of Rent The Runway, took a radical approach to an established industry, and introduced the world to an entirely new alternative to clothing ownership.
Creating New Communities: After being frustrated that they didn't qualify to join the Young Presidents' Organization (YPO), Carolyn Childers and Lindsay Kaplan created a new community, Chief, to provide education and a network to women executives.
The book shares engaging stories from more than 60 female CEOs and leaders who thrived thanks to specific approaches and characteristics–strategies supported by the latest academic research. These remarkable women include Katrina Lake, Gwyneth Paltrow, Whitney Wolfe Herd, Lena Waithe, Shivani Siroya, Julia Collins, and more.
Whether you're a woman looking to rise in your organization or taking on a new leadership position, or a male leader looking to empower women in your organization, WHEN WOMEN LEAD is a radical blueprint for the future of business.
OUR SPECIAL GUEST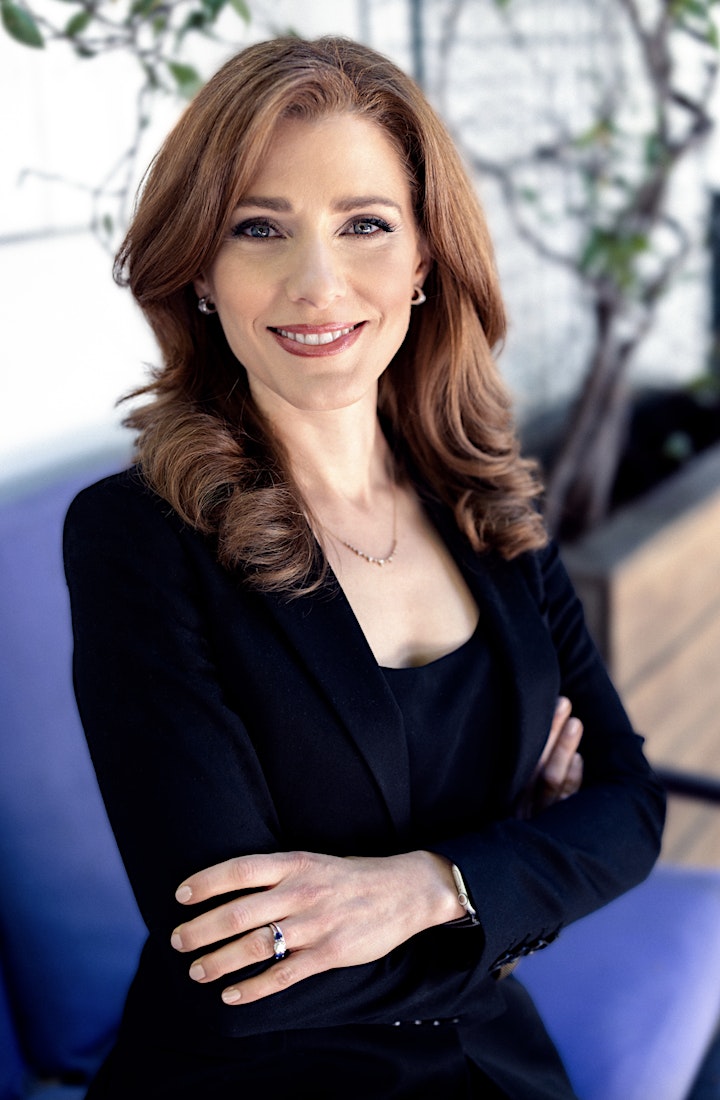 Julia Boorstin
Author, WHEN WOMEN LEAD: What They Achieve, Why They Succeed, and How We Can Learn from Them
Julia Boorstin is CNBC's Senior Media & Tech Correspondent and has been an on-air reporter for the network since 2006. She also plays a central role on CNBC's bicoastal tech-focused program "TechCheck" delivering reporting, analysis, and CEO interviews with a focus on social media and the intersection of media and technology. In 2013, Boorstin created and launched the CNBC Disruptor 50, an annual list she oversees, highlighting private companies transforming the economy and challenging companies in established industries. She also helped launch the network's 'Closing the Gap' initiative covering the people and companies closing gender and diversity gaps. A graduate of Princeton University, she has been a reporter for Fortune magazine, as well as a contributor to CNN and CNN Headline News. She was also an intern for Vice President Gore's domestic policy office. She lives in Los Angeles with her husband and two sons.

The Nasdaq Entrepreneurial Center is a 501c(3) public charity whose mission it is to make entrepreneurship accessible to all. We deliver world-class resources and mentoring to enable every entrepreneur across the globe to realize their maximum potential. Please join us and make your gift to ensure these transformative programs may continue to reach the underserved.
All Nasdaq Entrepreneurial Center programs and services are extended to the public on a nondiscriminatory basis. Reasonable accommodations for persons with disabilities will be made if requested at least 48 hours in advance of this event; please send an email to [email protected] with the subject header ACCOMMODATION REQUEST. For assistance with registration or other technical difficulties, please contact [email protected]