Whether you're flying solo or growing your startup, there's a community of changemakers eager to connect and support you along your journey. Join us at these events — many virtual so you can attend from anywhere in the world — and start engaging with our global impact + innovation ecosystem!
IMPACT HUB NETWORK EVENTS
Building Inclusive Workplace Culture Through Goal Setting
March 16, 2021 @ 13:00

-

14:00

CDT
Presented by Colin Druhan, Executive Director of Pride at Work Canada
Join us on March 16th 1pm-2pm with Pride At Work Canada in collaboration with the Centre for Social Innovation.
BUILDING INCLUSIVE WORKPLACES THROUGH GOAL-SETTING
"Inclusion is in our DNA, it just comes naturally to us!"
"Our workplace culture is fine, I haven't heard a single complaint!"
"We are mission-driven, so we don't have the same culture problems as our colleagues in the private sector!"
These are common remarks from people working in the social impact sector, often right before they face a huge diversity or culture challenge they were not anticipating. While it's natural to want an inclusive and affirming workplace culture, achieving one is difficult work. Just like any important business practice, success depends on setting measurable goals.
In this interactive & participatory workshop you will learn about the common pitfalls of cultivating an inclusive workplace culture and how to avoid them.
Participants will get the opportunity to apply their learning in the session by working in small groups with Facilitators from Pride At Work Canada on case study exercises that will help increase their competency to set reasonable diversity, inclusion and equity goals that include methods to ascertain and share the impact of their strategies.
Note: Spaces are limited and confirmed participants will receive the video conferencing link (zoom) prior to the session. Registrants will receive an email 7 days prior to the session, please kindly respond accordingly.
Once tickets are sold out, we invite you to register for the waiting list.
About the Presenter:
Colin Druhan joined Pride at Work Canada/Fierté au travail Canada as Executive Director in 2014. In 2020 he was named a CivicAction DiverseCity Fellow, joining a prestigious group of rising leaders who are passionate about shaping their communities within the Greater Toronto and Hamilton Area. Colin currently serves as Vice Chair of Volunteer Toronto and is a mentor in Jumpstart Refugee Talent's Welcome Talent Canada program. Originally from Cole Harbour, NS, he has lived in Ontario for over fifteen years. Previous to Pride at Work Canada he has worked and volunteered with a variety of nonprofit organizations such as TIFF, The 519, the Inside Out Toronto LGBT Film & Video Festival and the Toronto People With AIDS Foundation.
About Pride At Work Canada:
Through dialogue, education and thought leadership, Pride at Work Canada/Fierté au travail Canada empowers Canadian employers to build workplaces that celebrate all employees regardless of gender expression, gender identity, and sexual orientation. Our learning, networking and community events happen across the country, advising, celebrating and connecting the most inclusive Canadian employers. We help private, public and nonprofit employers to create safer, more inclusive workplaces that recognize the skills of LGBTQ2+ people. The vision we share with our employer members is a Canada where every individual can achieve their full potential at work, regardless of gender expression, gender identity, and sexual orientation.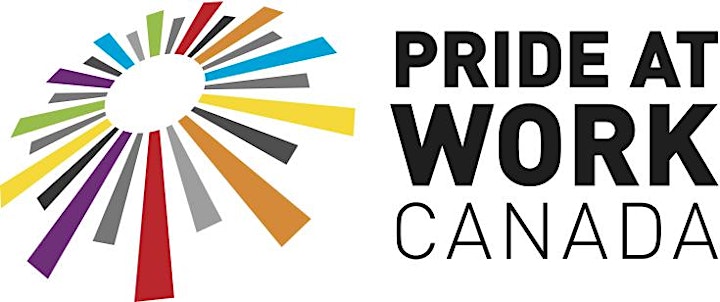 As we look to recover & rebuild and the Next Economy – one that is sustainable, equitable, and prosperous for all. Thanks to CSI Member – Pride At Work Canada for delivering this session for the community.