Whether you're flying solo, a tiny team, or a growing startup, you don't have to take on the world alone. Join us at any of the following events and meet an inspired community of people who are passionate about working together to build a better Houston for all!
UPCOMING IMPACT HUB NETWORK EVENTS
BUILDING OPTIMIZATION: How Green Buildings Can Drive the Energy Transition
September 18 @ 11:00

-

12:00

CDT
Join us for a conversation about the multiple benefits of green buildings, for the environment, for health, and for the economy!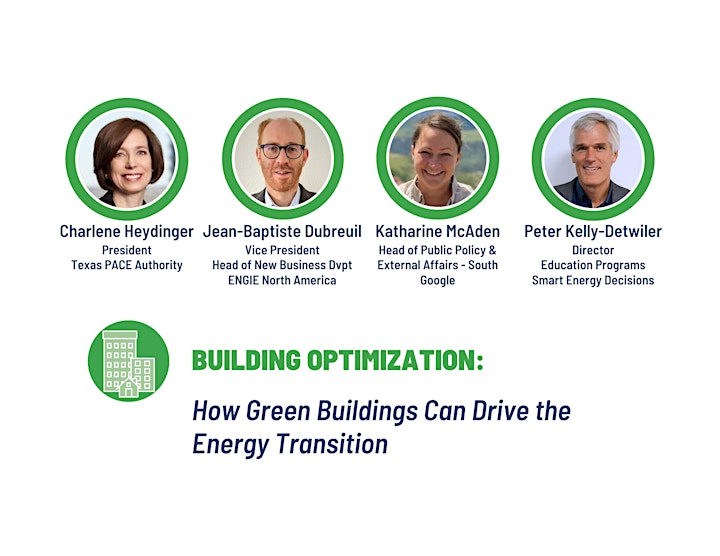 The Houston Climate Action Plan aims to expand investment in Energy Efficiency and double the number of PACE projects in our region.
Charlene Heydinger, Jean-Baptiste Dubreuil, Katharine McAden, and Peter Kelly-Detwiler will explore available policy, technology, and financing solutions to optimize building operations and capitalize on the many benefits of efficient buildings, from reduced greenhouse gas emissions to cost savings and job creation.
Register for other sessions at: http://houstonclimateweek.eventbrite.com/