Get up to an hour of coaching with Sam Wong, a 5x startup entrepreneur with 3 exits!
Join us for a group coaching session led by startup CEO coach, author, and instructor Sam Wong. Sam is a 5x entrepreneur (1x CEO, 1x CTO, 3x Tech VP) with 3 successful exits.
Founders typically seek guidance with:
Startup funding strategy
Startup inflection points
Investor pitch decks
Pitch delivery
Fundraising terms and mechanics
Ideal / model validation
Startup equity
Startup financial modeling
Startup operations
and many other topics!
Many founders recognize Sam's expertise from his online webinars and have benefited from his coaching.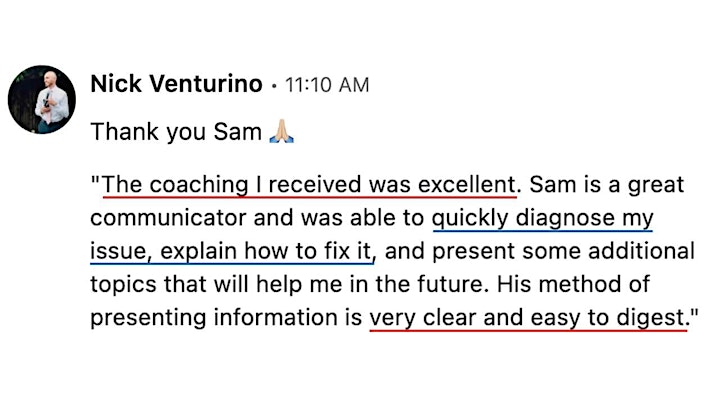 Each Presenter will get at least 15 minutes to Present (we accept max 4 Presenters). Many past sessions had less than four Presenters, resulting in over two-thirds of Presenters getting at least 30 minutes to address their needs.
We offer three different tickets to join our group coaching:
Observers: anyone can learn by watching other founders solve problems. $20.
Presenters (existing customers only): founders who have purchased a training product from Fundable Startups can sign up to get help on their specific needs: $20.*
Presenters (non-customers): founders who are not Fundable Startups customers can also sign up to present their startup or get help on specific needs: $95
* Note: If a non-customer buys a $20 Presenter ticket, then they will be relegated to an Observer role in the group coaching session.
Know where you are, where you are going …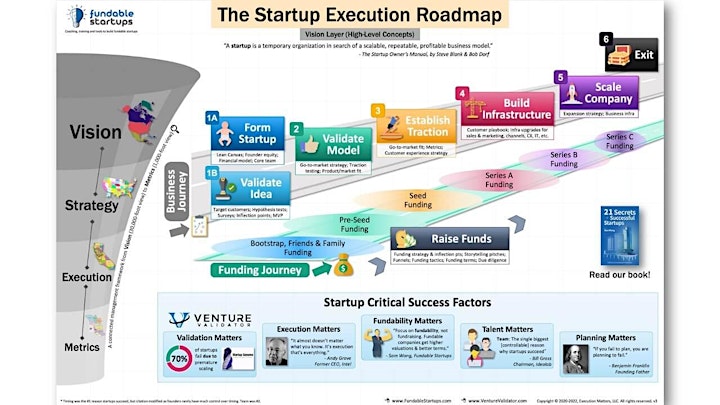 …and how to get there!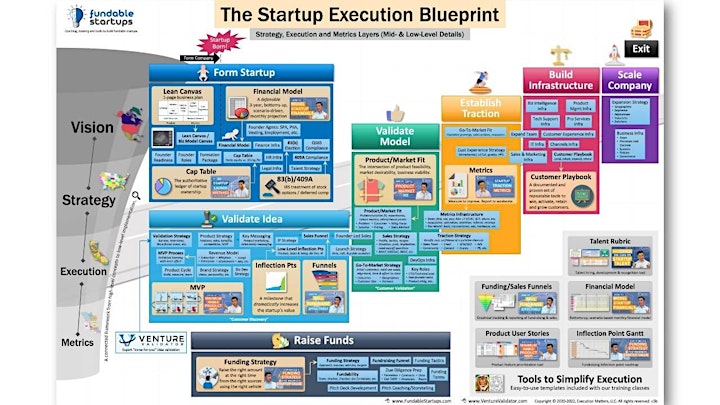 Reduce wandering, build confidently, & fundraise intelligently!