Whether you're flying solo or growing your startup, there's a community of changemakers eager to connect and support you along your journey. Join us at these events — many virtual so you can attend from anywhere in the world — and start engaging with our global impact + innovation ecosystem!
IMPACT HUB NETWORK EVENTS

Designing Your Customer Acquisition Path
February 2 @ 18:00

-

19:00

CST
Learn how to design a repeatable process that acquires loyal customers with Zeenath Kuraisha, Founder and CEO of APACSMA.
When a customer has a need, they don't just want it met; they want to find others who understand their pain points and are committed to developing solutions with the human in mind. To do this, startups need to possess micro- and macro-level understanding in order to design winning solutions for their customers. This means winning the trust of the customer to the point where they entrust the startup with their solution requirements and how to help them throughout the journey of purchase. What can startups do to gain the complete trust of customers over other organizations offering similar solutions?
In celebration of women-owned businesses, please join us for a compelling conversation with Zeenath Kuraisha, Founder and CEO of APACSMA, and Paloma Vidgen, SME Segment Leader – Women Entrepreneurs, Vice President at Bank of the West, to learn more about how your business can develop a holistic sales process that attracts and retains highly valued customers and partners through knowledge and trust.
Key Takeaways
Competitive Positioning Strategies
Importance of Internal Structures
Mindset
Power of Partnerships
Community Learning for Your Start-Ups to Leap!
OUR SPECIAL GUEST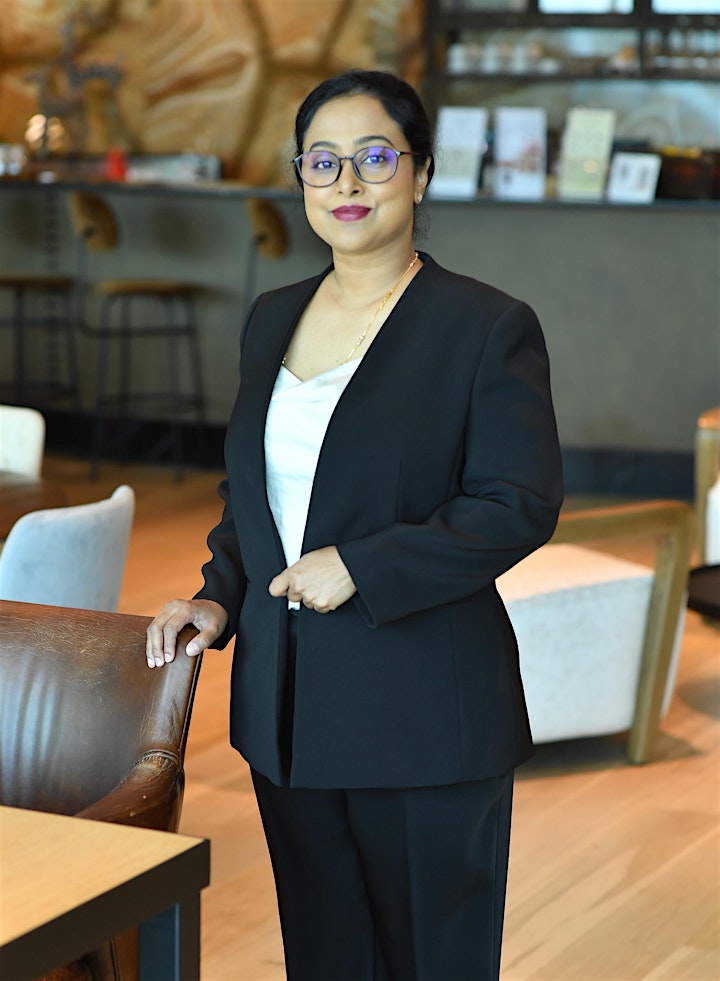 Zeenath Kuraisha
CEO, APACSMA – The eUniversity for Sales
Zeenath Kuraisha is the founder and CEO of APACSMA, the leading authority and preeminent online academy for sales training, sales role ready certifications, sales assessments, audits and associated sales enablement services. She helps companies ramp their new sales hires and sales team to achieve their revenue objectives through customized sales education across field, inside, digital, virtual and channel sales disciplines .Zeenath is a veteran sales expert with more than 25 years of experience and serves as the Singapore Chapter President for AA-ISP. She is also the Founding Fellow for Association of Professional Sales (now known as Institute of Sales Professionals), and is as Forbes Virtual Sales Community Leader. She has received numerous accolades and recognition from the industry including Sales Hacker's 35 Most Influential Women in Sales, Best Asia Corporate Consultant by HRM Asia, and was named one of "Executive of the Year for Education" by Singapore Business Review.

The Nasdaq Entrepreneurial Center is a 501c(3) public charity whose mission it is to make entrepreneurship accessible to all. We deliver world-class resources and mentoring to enable every entrepreneur across the globe to realize their maximum potential. Please join us and make your gift to ensure these transformative programs may continue to reach the underserved.
All Nasdaq Entrepreneurial Center programs and services are extended to the public on a nondiscriminatory basis. Reasonable accommodations for persons with disabilities will be made if requested at least 48 hours in advance of this event; please send an email to [email protected] with the subject header ACCOMMODATION REQUEST. For assistance with registration or other technical difficulties, please contact [email protected]