Whether you're flying solo or growing your startup, there's a community of changemakers eager to connect and support you along your journey. Join us at these events — many virtual so you can attend from anywhere in the world — and start engaging with our global impact + innovation ecosystem!
IMPACT HUB NETWORK EVENTS
Future Media: How to Brand like a Hip Hop Empire
December 13 @ 14:00

-

15:00

CST
Lauren deLisa Coleman, branding expert and Founder of Lnk Agency, reveals the essential components of brand strategy.
Branding is a way for businesses to communicate their purpose and value by acknowledging and addressing the needs of existing and prospective consumers through messaging, design, and experience. There are endless possibilities when developing a branding strategy, which begs the question: what is the best way to brand your business offering in a way that will reach your target market and turn them into loyal customers? Join us for an exciting session with Lauren deLisa Coleman as she reveals the lessons she's learned working with clients like Jay-Z to develop multi-million dollar brands.
Key Takeaways:
The components needed to build a strong branding strategy
How to communicate your brand message without breaking the bank
How to evolve with the needs of your consumers
OUR SPECIAL GUEST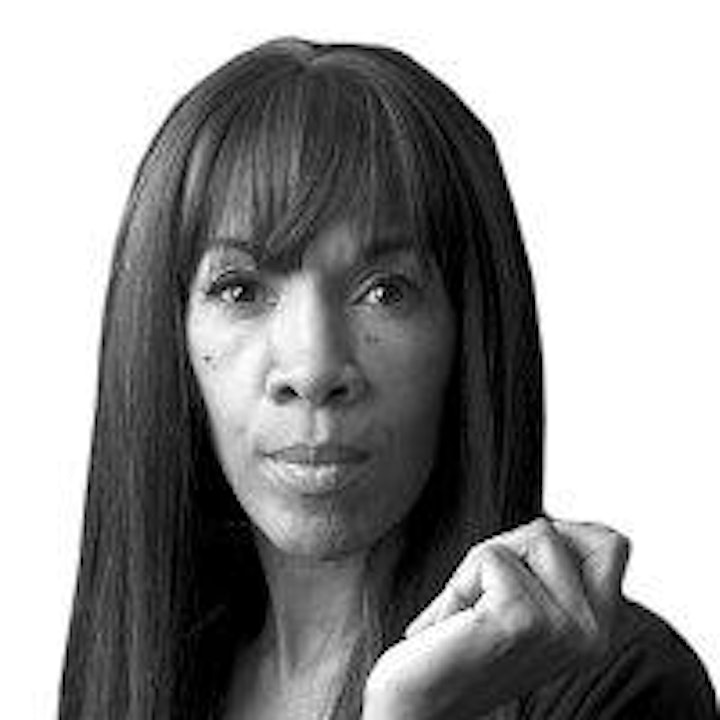 Lauren deLisa Coleman
Multi-Media Futurist, Author, Speaker, and Entrepreneur
Multi-Media Futurist, Author, Speaker, and Entrepreneur; Lauren is an expert at deciphering and forecasting power trends, innovation, and public sentiment within the intersection of popular culture & emerging tech – Artificial Intelligence, 5G, Web 3 – and the impact of such on business and governance – with a unique focus on Millennials+ as well as diverse demographics. She helps brands and politicos understand how to create messaging and content that better resonates with today's tech-savvy, pop culture Millennials consumers/constituents and influential demographics of color by providing forecast & insight into cultural trends, attitudes, and behavior as it all intersects with emerging tech usage, that is, Future Media.
Through the lens of what she calls "the rise of the leaderful"; a cultural shift exemplified by a new spirit of increased individual empowerment via a decentralized, networked, Future-Media driven era, she provides a unique voice as a visionary. Her work is based on her team's micro-sociology research, her books "Rise of the Smartpower Class"(Amazon Best: "New Media Studies"), and the 2016 update of that book, "America's Most Wanted: The Millennial", and via her background as a successful, international digital entrepreneur previously collaborating with clients from Snoop Dogg to Microsoft leveraging content strategy, pop culture trends, and technology through her previous startup, Punch Media Group as well as an MTV Networks vet.
She is the current founder of Lnk Agency, a diversified concept marketing, and media production company fostering innovation in marketing and communications strategy with ventures integrating music, film, post-cable television, technology, politics for the new GenZ/Millennial tech class, and DEI initiatives and counts as its clients companies from WarnerMedia (now WarnerMedia Discovery) to Microsoft.
A massive proponent of supporting the new majority in the powerful realm of Future Media, Lauren also recently launched an innovative non-profit and movement entitled GameChange to ensure that this new area is inclusive of a variety of top minds from diverse demographics.
She is at work on a new AI-driven media company and speaks professionally on the above via Leading Authorities agency.
Lauren is an alum of Columbia University and is currently pursuing studies at Harvard Business School.

The Nasdaq Entrepreneurial Center is a 501c(3) public charity whose mission it is to make entrepreneurship accessible to all. We deliver world-class resources and mentoring to enable every entrepreneur across the globe to realize their maximum potential. Please join us and make your gift to ensure these transformative programs may continue to reach the underserved.
All Nasdaq Entrepreneurial Center programs and services are extended to the public on a nondiscriminatory basis. Reasonable accommodations for persons with disabilities will be made if requested at least 48 hours in advance of this event; please send an email to [email protected] with the subject header ACCOMMODATION REQUEST. For assistance with registration or other technical difficulties, please contact [email protected]