Whether you're flying solo or growing your startup, there's a community of changemakers eager to connect and support you along your journey. Join us at these events — many virtual so you can attend from anywhere in the world — and start engaging with our global impact + innovation ecosystem!
IMPACT HUB NETWORK EVENTS
Harnessing AI to Enable Growth: Challenges & Opportunities
September 29 @ 18:30

-

20:30

CDT
Join Women in AI UK for a riveting discussion on how AI can help startups scale. The event includes networking + drinks.
Join us for our very first Startup Community event hosted by Women in AI UK. We will have a moderated panel discussion on AI implementation between early stage startups and scale ups with drinks / networking afterwards. The conversation will hone in on the major challenges that smaller companies face and how AI can help to resolve these and unblock scalability.
The startup industries we'd focus on are:
Speakers:
Oana Jinga – CEO @ Bots Are US
Florian Richter – CEO @ Muddy Machines
Naama Zahavi – Product @ Wayve
Agenda:
6:30 -7:00 – Welcome drinks and networking
7:00 – 8:00 – Panel introduction, discussion, Q&A
8:00 – 8:30 – Networking & Drinks
PS: All genders are welcome!
Meet the Speakers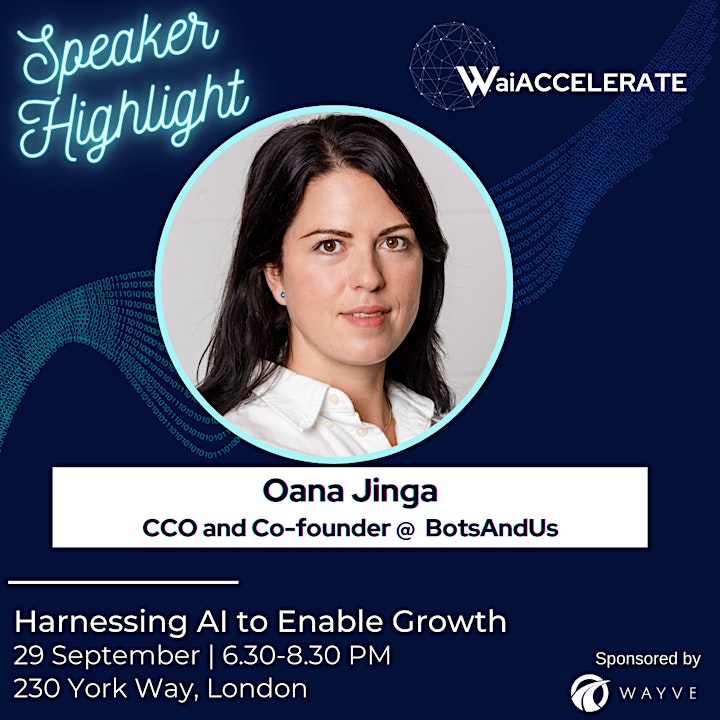 Oana Jinga
Oana is CCO and co-founder of BotsAndUs, a highly innovative service robotics and AI company based in Central London.
She has previously led strategic partnerships at Google and developed innovative products at Telefonica. Her career touched on various areas of the tech world, having found a sweet spot in designing, developing and bringing robots to the logistics industry to drive significant business value across all warehouse processes.
She is very passionate about educating the world on the benefits and ethics of robotics as well as the importance of building unbiased AI.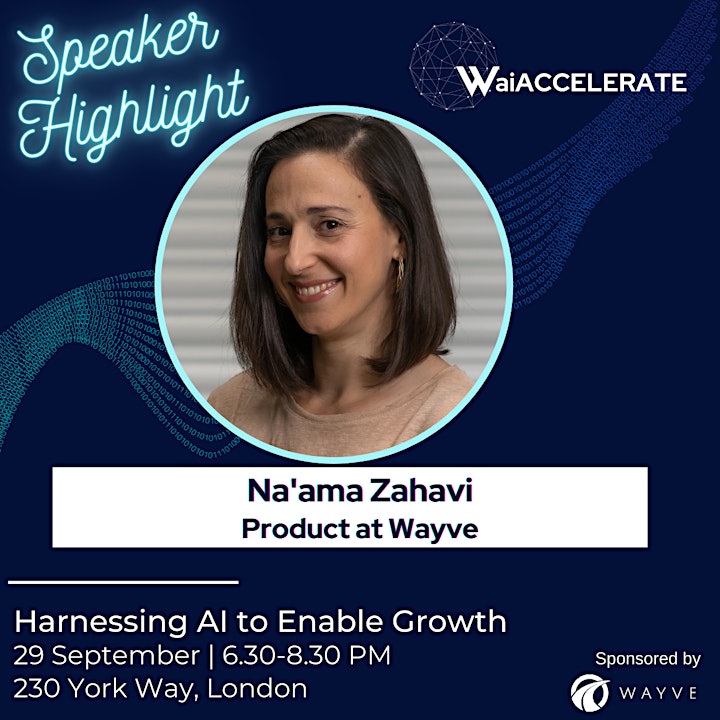 Naama Zahavi
Originally from Israel, Na'ama has been working in software for the past 17 years in companies ranging from small startups to large enterprises.
She started her career as a software engineer and then moved into product with an emphasis on data, leading technical solutions and innovative, strategic products.
Na'ama joined Wayve nearly 2 years ago to lead the data strategy, focusing on the intimate relationship between ML and data.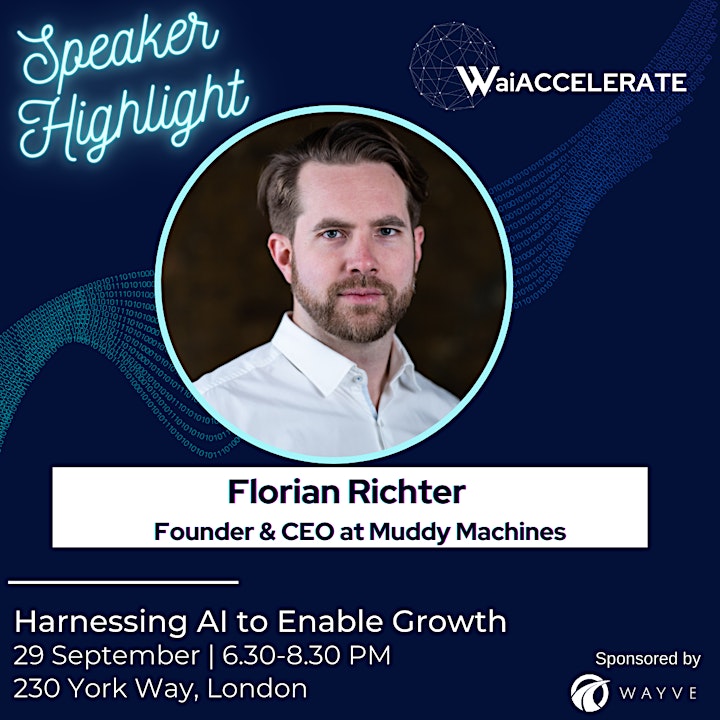 Florian Richter
Florian's family runs a large farm in Portugal and grew up in Lower Saxony, Germany's main Asparagus region. He has worked at Google, SumUp, and Bookatable. Muddy Machines is his second rodeo as a founder. He has 3 kids and lives in London.