Whether you're flying solo or growing your startup, there's a community of changemakers eager to connect and support you along your journey. Join us at these events — many virtual so you can attend from anywhere in the world — and start engaging with our global impact + innovation ecosystem!
IMPACT HUB NETWORK EVENTS
How to Elevate Your Social Impact with Dolly Parikh
September 21 @ 12:00

-

13:00

CDT
Join Dolly Parikh, Founder and CEO of Aloki Inc. as she shares insights on strategic planning for social ventures
Entrepreneurs have positive impact-driven goals but often get stuck when communicating these items to investors, customers, and employees. If you want more buy-in on these goals, you'll need a process that provides you with a roadmap to get there. Dolly will share the tools you need to create that roadmap to help you align your social and environmental impact with the business goals you have set for success.
Dolly will also help you think through how business and financial models ensure that the organization is profitable, sustainable, and scalable but miss on asking the tough questions about societal and environmental impacts, making them an afterthought. Consumers, communities, and investors have shown that social and ecological missions can be key drivers for long term sustainable growth in our new world, so join us to learn how to elevate your impact in this session.
Dolly will cover:
Stakeholder alignment on the problem you want to solve and for whom is a key driver for intentional social impact and change.
Intentionally integrate social and environmental impact forecasts into your planning process.
How to have a line of sight on the theory of change and measuring success is critical to achieving organizational goals.
OUR SPECIAL GUESTS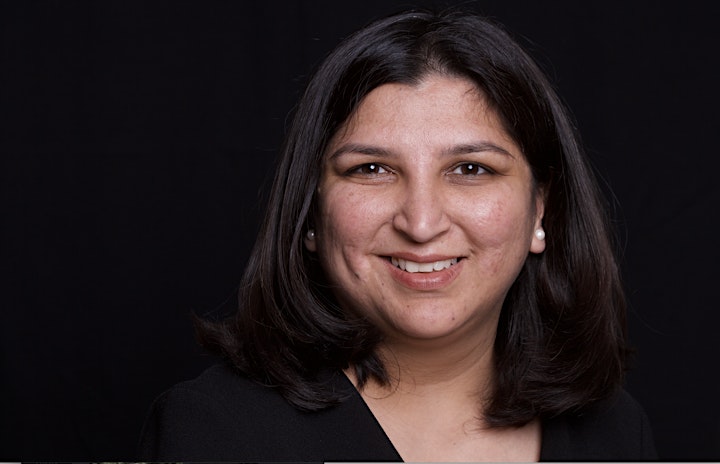 Dolly Parikh
CEO and Co-Founder of Aloki Inc.
Innovative and accomplished social-impact leader with more than 20 years of success in managing projects and teams who are addressing some of humanity's biggest challenges. Passionate leading organizations and projects that address real human needs and have far-reaching positive social impact.

The Nasdaq Entrepreneurial Center is a 501c(3) public charity whose mission it is to make entrepreneurship accessible to all. We deliver world-class resources and mentoring to enable every entrepreneur across the globe to realize their maximum potential. Please join us and make your gift to ensure these transformative programs may continue to reach the underserved.
Related Events