Whether you're flying solo, a tiny team, or a growing startup, you don't have to take on the world alone. Join us at any of the following events and meet an inspired community of people who are passionate about working together to build a better Houston for all!
UPCOMING IMPACT HUB HOUSTON EVENTS
UPCOMING HOUSTON COMMUNITY EVENTS
Product Value Defined: How do you value customer problems your product solves?
February 7 @ 6:30 pm

-

8:30 pm

CST
If you've built a product or service with features that your customers rarely use, this workshop will teach you how to map features directly to the problems the user wants solved and define what comprises a minimal feature worth building so that you won't build the wrong product that your customer doesn't actually want.
By first defining how a product feature delivers value, you'll be able to understand which limited features to build first and deliver incremental value to your customers without falling into the trap of designing an all-or-nothing product.
During this hand's-on FREE workshop, we'll explore the 5 steps of the User's Journey and how it helps you to understand user emotions when encountering a problem, learn how to identify solutions to all of the secondary problems encountered by a user when they're trying to solve their problem, explore the 3 ways that value can be delivered to your user, understand how value delivery maps to features, which are linked to customer emotions, and identify the 3 key metrics necessary to assess value delivery.
Topic: Product Value Defined
Essential question: How do you identify & prioritize all of the sub-problems associated with the main problem that you're solving for the customer with your product?
Objectives: Discover how to analyze a customer's problem and related emotion to create the delightful solution for your user.
Audience: early stage startup team members (pre-funding through seed stage), inexperienced entrepreneurs, curious enterprise executives and employees, university students interested in learning lean methods.
FOOD and DRINKS will be provided!
Schedule:
6:30-7:00PM: Networking & Food
7:00-8:00PM: Workshop
8:00-8:30PM: More Networking
Logistics:
Meetup date/time: Thursday, February 7th at 6:30PM
Location: Houston Technology Center, 410 Pierce, Houston, Texas 77002
Directions and Parking: FREE street parking after 6:00PM (see map: https://houtx.co/LeanStartupHOUparkingmapHTC)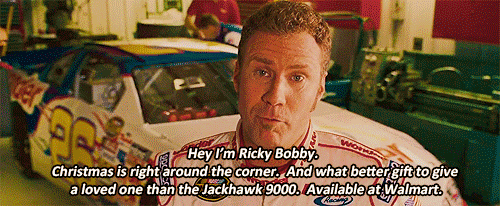 This meetup is part 1 of the 2019 Houston Lean Startup series: Understanding how to build products that your CUSTOMERS ACTUALLY WANT, USE AND TELL OTHERS ABOUT as you deliver 10X the value over existing solutions.
For new members who are actively working on their own startup or are trying to figure out the best way to get started, we offer FREE ONLINE ACCESS on LeanMastery to an overview of the Founder's Journey Framework, which helps first time and struggling founders avoid mistakes that cost time and money. If you're interested, you can learn more about LeanMastery and register for FREE access here: https://houtx.co/LeanStartupHOU_FreeOnlineAccess
Related Events