ENERGY TRANSITION: Reinventing Cities: Sunnyside Landfill Solar Farm
Join leaders from Sunnyside and the solar industry for a conversation on how to reinvent the Sunnyside landfill into a solar farm.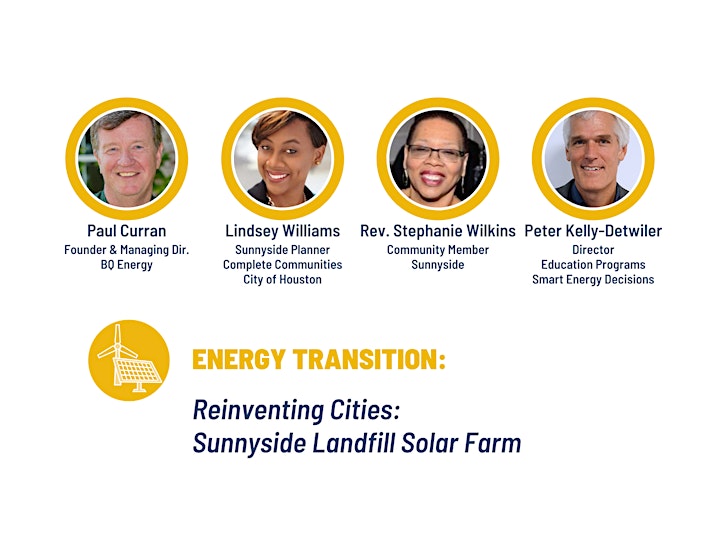 Growing Houston's investment in renewable energy is a major goal of the Houston Climate Action Plan. Nowhere is this more visible than in Sunnyside, where a community-based team is working with the City to reinvent a 240-acre landfill into a utility-scale solar farm. Paul Curran, Lindsey Williams, Rev. Stephanie Wilkins, and Peter Kelly-Detwiler will explore how the project came to life and sets the stage for creating more complete communities.
Register for other sessions at: http://houstonclimateweek.eventbrite.com/