Repeatable Sales/Delivery, Part 1: How do founders build their LEAD ENGINE?
If you've spent the past year being unable to repeatably sell your product or reduce customer churn ?, this workshop will teach you how to use a proven process that helps you achieve repeatable sales and delivery in as little as 6 months for your startup.
By repeatably generating sales and delivering value, you'll be able to rapidly improve your product through direct customer feedback as well as work out all of the production and delivery issues in preparation for scale. ???
During this hand's-on ? FREE workshop, we'll understand the 4 primary deliverables necessary to achieve repeatable sales and delivery, explore the activities that help you build the 4 primary deliverables, learn the process to build 3 fundamental activities to generate revenues and satisfy your customers, discover how to analyze the data from the 3 base activities to achieve profitability, and discuss how successfully generating repeatable sales and delivering value prepares your startup for scale.
? TOPIC: Repeatable Sales & Delivery Defined
? ESSENTIAL QUESTION: How do experienced entrepreneurs repeatably generate sales and deliver value?
? WORKSHOP OBJECTIVE: Discover the process by which you can systematically sell your product or service to your target customer and explore how to reach high product adoption rates while avoiding customer churn.
? AUDIENCE: early stage startup team members (pre-funding through seed stage), inexperienced entrepreneurs, curious enterprise executives and employees, university students interested in learning lean methods.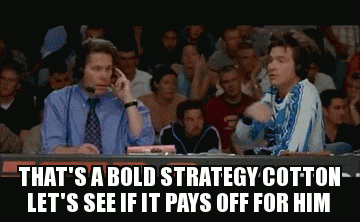 FOOD and DRINKS will be provided!
SCHEDULE:
6:30-7:00PM: Networking & Food
7:00-8:00PM: Workshop
8:00-8:30PM: More Networking
LOGISTICS:
? Meetup date/time: Thursday, January 9th at 6:30PM
? Location: The Cannon – Main Campus, 1334 Brittmoore Rd, Houston, Texas 77043
?️ Directions and Parking: FREE on-site parking (MAP: https://houtx.co/MapTheCannon)
For new members who are actively working on their own startup or are trying to figure out the best way to get started, we offer FREE ONLINE ACCESS on LeanMastery to an overview of the Founder's Journey Framework, which helps first time and struggling founders avoid mistakes that cost time and money. If you're interested, you can learn more about LeanMastery and register for FREE access here: https://houtx.co/LeanMastery_Free_RepeatableSalesDelivery
APPLICATIONS NOW OPEN: LEANMASTERY STARTUP INCUBATOR
Are you struggling to build your startup, confused by conflicting mentor advice or don't know how to get started? Apply now to join LeanMastery, the startup incubator you need to get going, grow and thrive. You'll quickly prove whether your startup idea is market viable as you receive 1-on-1 mentoring from startup experts, a complete set of proven tools, and detailed project guides with easy-to-use workplans tied to key milestones. This is the one incubator where you'll come away with the data and proof that investors want, instead of a pitch deck that makes you feel like you're a pretender instead of a contender. Applications take 15 minutes to complete with no cost to apply and no equity to give up when accepted to the program.
APPLY NOW: https://www.leanmastery.co