RESILIENCE: 2020: The COVID, Climate, & Equity Connection
Join community recovery and resilience leaders for a conversation on the connection between climate change and community health.
Whether it is climate change or COVID-19, a city's primary responsibility is to protect our most vulnerable. For Houston, that means fighting a global pandemic in the middle of a heat wave and hurricane season. 2020 has reinforced the connection between climate and community health. Community recovery and resilience leaders will discuss the impact COVID-19 and climate change have on Houston's most vulnerable populations and how to build more sustainable, resilient, and complete communities.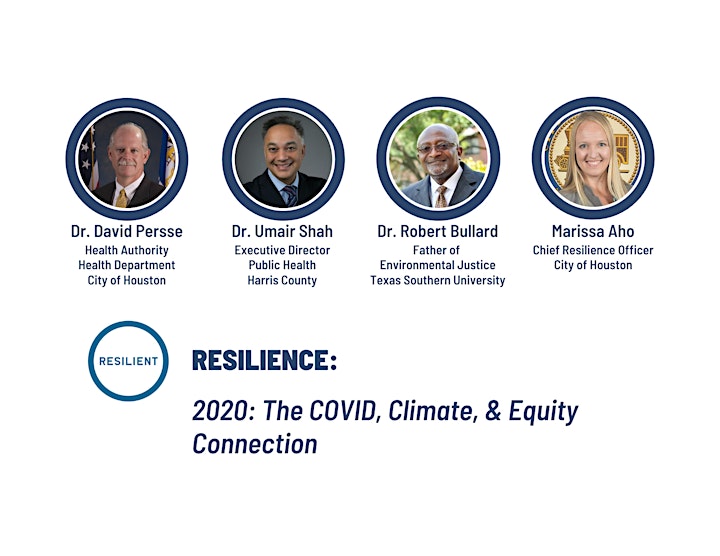 Register for other sessions at: http://houstonclimateweek.eventbrite.com/