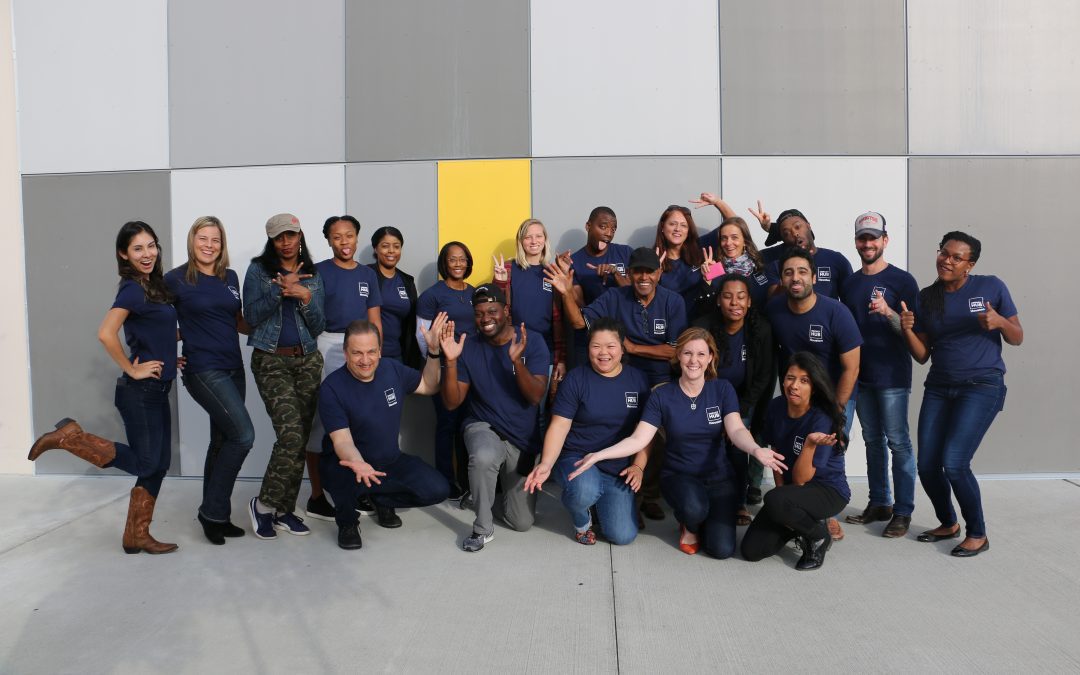 Want to get more while giving back? Join our Work-Trade Team! It's so much more than the typical volunteer gig: As a member of the Impact Hub Houston Work Trade Program, you'll get the opportunity to showcase your skills while putting them to good use for a good cause!
We offer a variety of roles that allow you to plug in and help build an inclusive impact-centered community while building your network:
EVENTS LEAD – 5 POSITIONS AVAILABLE
Event Leads help activate Impact Hub Houston with events and meetings. They play an important role in ensuring that Impact Hub serves as a reliable, accessible event space for the entire Houston community. Through this role, Event Leads provide hands-on assistance to community partners and clients, learn best practices for running events, and receive support to plan and execute reoccurring monthly Impact Hub Houston events.
EXPECTATIONS: Event Leads commit to supporting 1 recurring event per month for a minimum of 3 months and report to the Director of Operations. Event Leads commit to volunteer for ~16 hrs per month (4hrs/week) to fulfill the required need. In exchange, you receive an Impact Hub Houston Community Membership and all of its associated benefits.
RECURRING EVENTS:
PRIMARY RESPONSIBILITIES:
Help track and update event themes, and create agendas to ensure events run smoothly
Liaise with guest speakers and sponsors to collect bios, headshots, and partner logos (when applicable)
Coordinate with Marketing team on graphics and social media outreach
Ensure event registration links are published and updated across all platforms
Help promote the respective event with personal network
Engage with and answer questions for registrants and attendees
Coordinate and manage event logistics, including catering, A/V, set-up, check-in, and clean-up
Advise Director of OPS on additional volunteer needs
Post-event: Update event dashboard and help draft thank you emails to participants and stakeholders
Meet with Leadership to debrief after each event
REQUIREMENTS
Strong communication skills in order to coordinate events, some space layout design experience/talent, organized, and punctual.
WORK-TRADE: In exchange for supporting our team, you'll receive:
Community Membership that offers you Impact Hub benefits and coworking access for the duration of your Work-Trade commitment
Curated, thoughtful introductions to the movers and shakers in the Houston social enterprise community
Portfolio pieces and references from leadership for your resume
Free access to Impact Hub Houston events and programs
Impact Hub Houston swag
HOW TO APPLY
If you are not yet an Impact Hub Houston member:
Complete your Impact Hub Houston membership application: https://houston.impacthub.net/membership/
Email your resume to Michelle Avalos and specify which event you're interested in leading.
Already a Community Member? Send your resume to Michelle and specify which event you're interested in leading.
Thank you for taking your support of Impact Hub Houston to the next level!