AARP DIGITAL SKILLS READY@50+
Impact Hub Houston is proud to work with AARP to help people over 50 gain the skills they need to effectively participate and launch ventures in an increasingly digital world.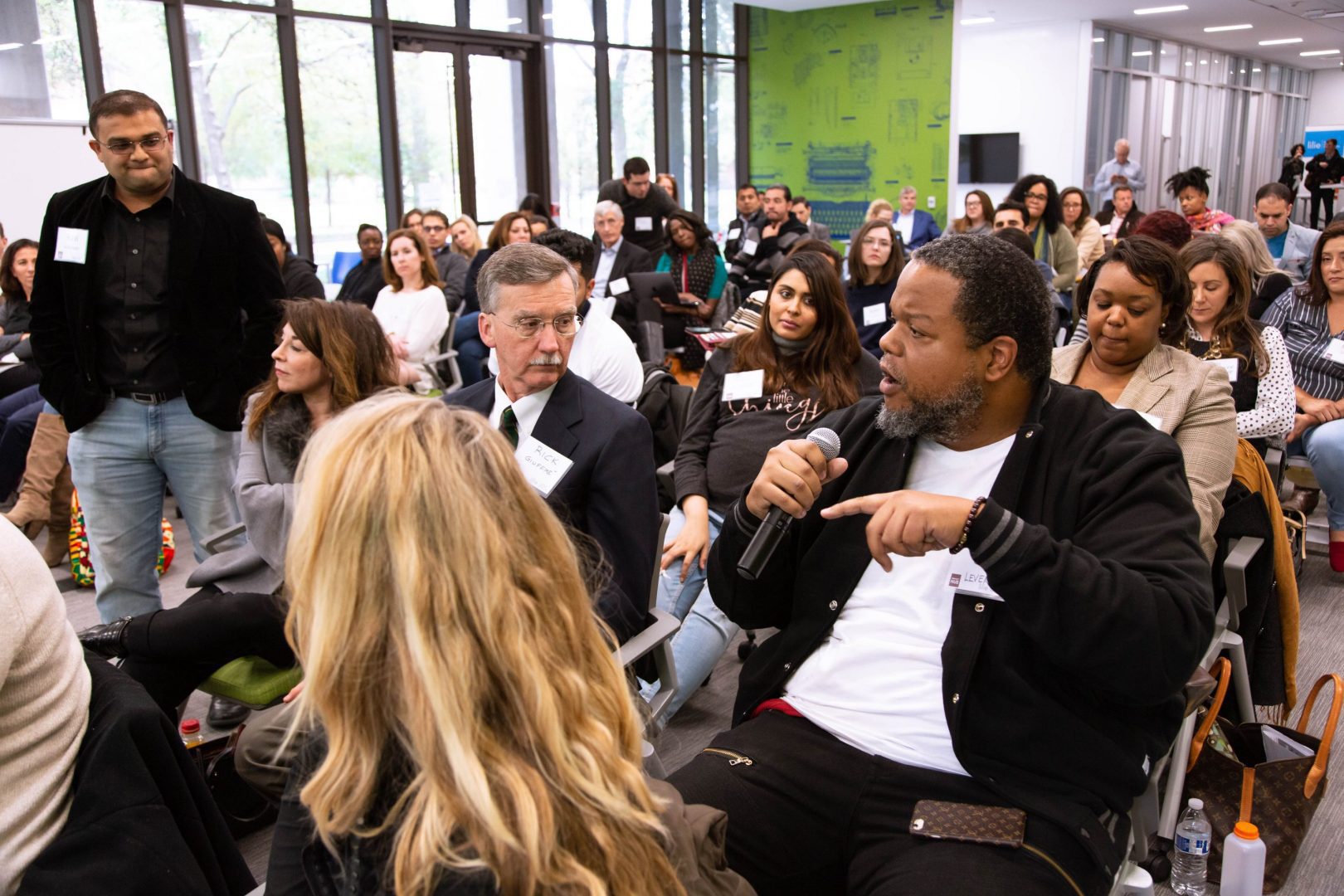 EMPOWERING PEOPLE OF ALL AGES
AT ALL STAGES
As part of our core values of inclusive and intentional support for those who want to positively impact their communities, Impact Hub Houston is proud to work with AARP on the Digital Skills Ready@50+™ initiative to help older adults find and secure jobs, change careers, or explore entrepreneurship.
We believe that Houstonians can lead the change we wish to see in our communities. Join us in building a better Houston for all!
@ YMCA & Community Centers
FIND A WORKSHOP LOCATION CLOSE TO YOU!
Click a location below for the name, address, and information. To get directions to that location, click on the right-turn arrow in the pop-up.
NEED HELP WITH INTERNET ACCESS AT HOME?
APPLY FOR THE AFFORDABLE CONNECTIVITY PROGRAM!
OATS' Aging Connected report found that nearly 22 million U.S. seniors lack broadband access at home. In addition, it found that older adults who were digitally isolated were more at risk of social isolation, which has been linked to negative health outcomes, reduced quality of life, and premature death.
The Affordable Connectivity Program (ACP) offers affordable, high-speed internet to eligible households, which can help improve the lives of older Americans by helping them be more meaningfully engaged online, connect with friends and family, and access resources and virtual programming.
NEED HELP GETTING INTERNET AT YOUR HOME?
Watch the video and click the button below to learn how to take advantage of the Affordable Connectivity Program.