Join our workshop to learn more about how to build a business starting with benefit at the core.
Why start a brand new enterprise as a benefit LLC?
How can virtual tools tell sustainability stories?
What lessons from managing large events at convention centers help all businesses boost their triple bottom line?
How can partnerships be leveraged to accelerate attainment of UN 2030 goals for society and the planet?
Chance Thompson will answer these questions, share his personal journey as a leading sustainability professional, and help attendees build their very own "sustainability alter-ego" character in this fifth installment of the 2021 P3 Utah Impact Hub Salt Lake Benefit Company Webinar Series.
Chance Thompson, CEO
Viridescent, BLLC
Chance Thompson was recently recognized as a global leader in sustainable events management, leading his team at the Salt Place Convention Center to the 2019 Sustainability & Corporate Social Responsibility Pacesetter Award by the Events Industry Council and the international IMEX-EIC Innovation in Sustainability Award recognizing the Salt Palace Convention Center and the Mountain America Expo Center presented in Frankfurt, Germany. In his work at the Salt Palace, Chance guided a 35-member and five-organization Green Team committee dedicated to sustainable event management.
As Senior Manager of Sustainability and Public Relations, he and his colleagues achieved concurrent APEX/ASTM Level 1 certifications for sustainable practices from the Events Industry Council. This collaborative effort is the first of its kind in the events industry, with Salt Lake holding more certifications than any other place in the world. Globally, Chance just concluded a two-year term as a member of the Events Industry Council Sustainability Committee, which strives to be the authoritative resource on green-friendly event planning. In addition, he is a Committee Chair for the APEX/ASTM Sustainable Event Standards Relaunch effort, which is striving to bring the standards to more planners and suppliers in the industry.
Locally, Chance has served as a member of the Utah Recycling Alliance board of directors. In Utah, he has developed dozens of relationships with school districts, non-profits, religious organizations and businesses to provide them useful materials that can either be repurposed or sold. This effort has kept over 300,000 pounds of materials out of the landfill.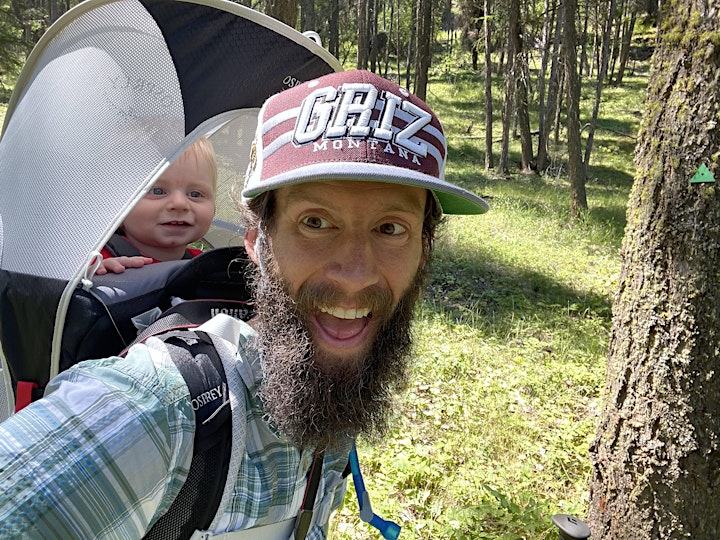 MEET THE SPEAKER!
Chance Thompson, Co-Founder/The Designer
VIRIDESCENT, BLLC
A | speaker | writer | artist | consultant | building a creative resource platform called the #VIRIVERSE ♾: Immersive Sustainability by VIRIDESCENT. Through an equation of circularity ♻️ + art 🎨 + science 🧪 , they strive to inspire storytelling and impact for both sustainability champions and the masses, alike. Chance has a background in sustainable business, hospitality, and events, believing in the power of human connection and partnership as a pathway to a better world.
His accomplishments include building one of the world's most sustainable trade show destinations (Salt Lake, UT), generating over $1 million in zero waste impacts for nonprofits, and leading the global relaunch of the EIC Sustainable Event Standards. His skills include systems thinking, partnership development, brand building, and mapping business strategy to achieve the Sustainable Development Goals. His inspiration comes from family, friends, and our natural world, with hopes to see as many glaciers as life will allow. If you're interested in any of these things or have interesting things to share (about yourself or cause), join our weekly email experience here or email [email protected] directly (seriously, reach out!) ❤️.